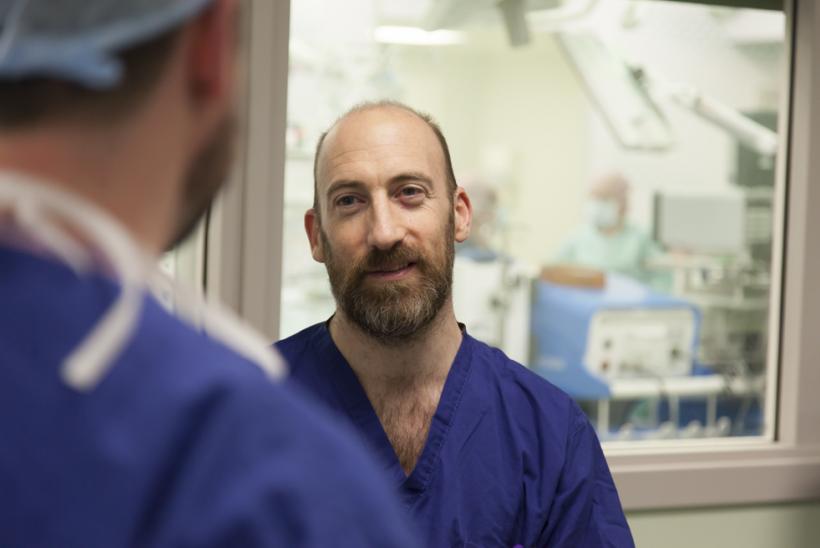 Mr Martin Tisdall, Consultant Paediatric Neurosurgeon
Mr Martin Tisdall is a consultant paediatric neurosurgeon at Great Ormond Street Hospital (GOSH) and an honorary senior lecturer at the Institute of Child Health, UCL. He has worked at GOSH since 2013 and he is the lead surgeon for the CESS service and the surgical lead for traumatic brain injury.
His principal research interests include clinical outcomes from neurological surgery, imaging techniques for presurgical assessment of children, near-infrared spectroscopy and multimodality monitoring.
Training:  
 
• MD from University of London studying multimodal monitoring of traumatic brain injury 
• Neuro-intensive care fellowship, The National Hospital for Neurology and Neurosurgery, London 
• Paediatric neurosurgical fellowships, Great Ormond Street Hospital and The Hospital for Sick Children, Toronto, Canada 
• FRCS(SN) Royal College of Surgeons of England 
 
Membership: 
 
• Royal College of Surgeons of England 
• Society of British Neurosurgeons 
• International Society of Paediatric Neurosurgeons