Clinical Trials Day
17/05/2021
This International Clinical Trials Day we are sharing the experiences of some of the amazing team who work to support our patients and families who are on clinical trials at Great Ormond Street Hospital (GOSH).
Laura, Research Nurse
Laura did her nursing degree at Keele University and started off as neonatal nurse, caring for premature and sick babies at St Mary's Hospital in Manchester. She moved to GOSH in 2019 as a Research Nurse in the Clinical Research Facility (CRF).
"My role in research and clinical trials is really varied. I run the study visits, discuss and arrange visits from sponsors, bring patients we have recruited into hospital, checking what's needed in their trial protocol and what samples they may need to give us.
"Usually the patient's family will discuss the trail with them and if they are broadly interested, I will discuss the research in more detail and what's required from them in terms of extra samples and visits. Even if they agree, they have to go through a 'pre-screening' step so not everyone can actually be on the trial.
"Clinical trials mean giving families and patients that extra hope when other options are limited. They can change lives and I've seen clear examples where it's made a specific difference and life altering changes. I really like being at the forefront of medicine – that's what a clinical trial is."
Hamza, Research Co-ordinator/Honorary Research Associate
Hamza got his BSC in nursing at Palestine College of Nursing and then worked in Jordan as a diabetic foot nurse, and came to UK in late 2017 to do a Masters degree in Global Health and Development at UCL. While at UCL, he learnt about some of the exciting clinical research at GOSH and wanted to get involved. He joined the team in the PICU in 2019 and then joined the CRF as a Research Co-ordinator in 2020.
"GOSH is a world-leading children's hospital and I can't think of a better place to be involved in research – it makes me so happy to see patients benefit from the work we do.
"For me clinical trials are the only way we can investigate new treatments for complex problems – they are invaluable. It's in real patients and we can find real answers for them. I am proud playing a more active role in healthcare and scientific discovery. I believe my contribution could help future generations have healthier lives."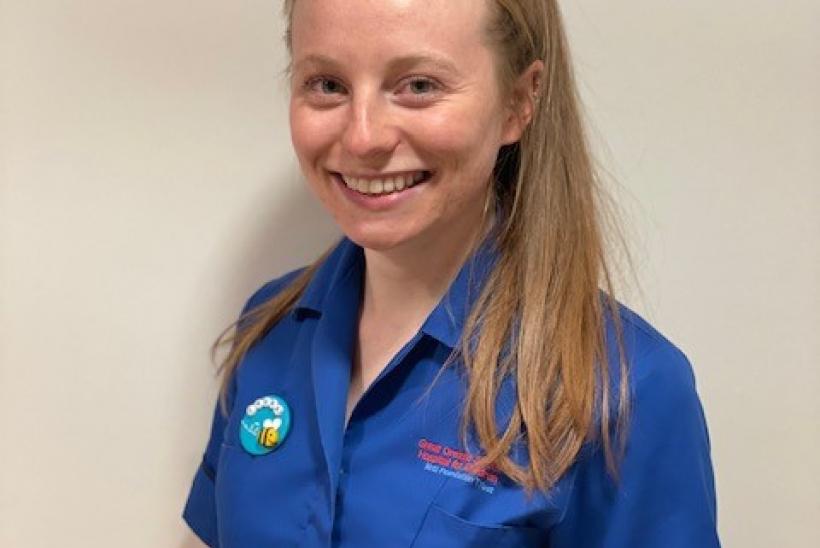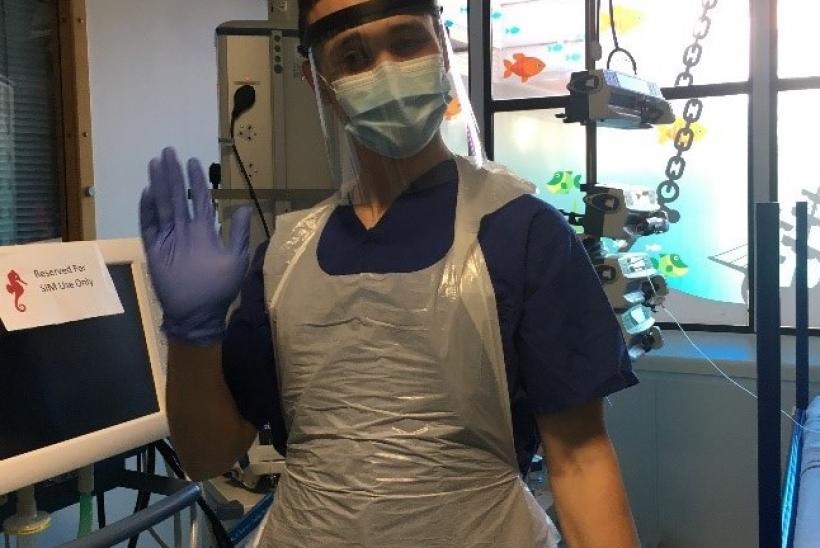 Jinhua, Research Nurse (and patient Ela)
"I initially worked at GOSH on the ward and then climbed the ranks in nursing. Over time you see so many children and some have very limited treatments so we have to think of new ways to help them. When a job as a Research Nurse came up in the team, I jumped at the opportunity to be involved.
"I've been at GOSH for over twenty years - I have more-or-less personally infused every single gene therapy patient we've ever had here. Working in a clinical trial has allowed me to combine my work as a nurse with delivering the highest standard of care through research – I feel very lucky to be in this position.
"Clinical trials are always a massive piece of team-work, it's a tremendous effort to bring patients – sometimes from across Europe – to get treatment they may die without. We simply have to do all we can to help."
Kajal, Senior Clinical Project Manager
"I studied Health Studies at the University of Surrey before working at a local hospital in medical records. Soon after, I found a job in London, initially working at Guy's and St Thomas' Hospital and then joined GOSH in 2012 at the Clinical Research Facility as a Data Manager for 3 years. A colleague suggested I apply to be a Clinical Project Manager in the Gene Therapy team about 5 years ago and I haven't looked back. My role is to help the team with the set-up and management of Gene Therapy trials, including the trial for ADA-SCID.
"Having this role and just knowing that we are saving and changing lives is what motivates us to do our jobs to the best of our ability. We can't do it alone, though. The patients are so important to the research but the Research and Development team at GOSH, scientists who make the medicine in the GOSH laboratories for these patients and many others in our team have also been pivotal in making our trial a success."