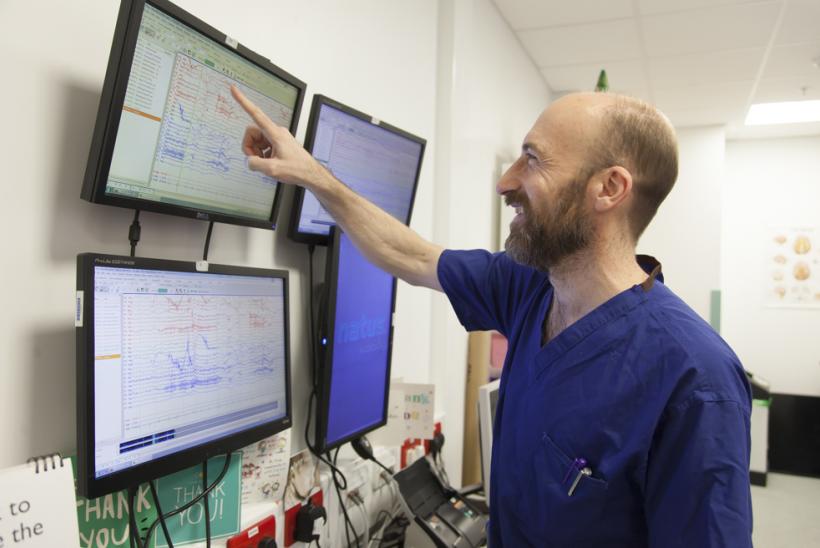 The Cardiorespiratory Unit is one of the world's largest paediatric cardiovascular and respiratory centres.
We provide the complete spectrum of child heart surgery services for children with congenital and acquired heart disease, as well as specialist tracheal surgery, thoracic surgery and chest wall reconstruction.
The Inherited Cardiovascular Diseases centre at GOSH is the largest unit in Europe with 4,500 outpatient consultations and over 700 new referrals per year. GOSH has one of the largest centres for paediatric heart transplantation in the world. 
In recent years, we have treated more children with congenital heart disease than ever before, and with excellent results.
Please be aware that Heart and Lung transplants are not available through International and Private Care, for either UK or overseas patients.
Outcomes 
We perform the highest number of surgical episodes in the UK and Ireland. In the three years 2014 to 2017, there were 1885 cardiac operations performed in our unit, of which 99.2% of patients survived to 30 days. Based on the confidence limits selected by the National Congenital Heart Audit (NCHDA), our risk-adjusted survival rates for paediatric cardiac surgery are defined as 'much higher than predicted'. 
We perform over 500 cases of cardio-pulmonary bypass and 150 cases off-bypass every year 
99.2% of our cardiac surgery patients survive to 30 days with a 98% expected survival rate using PRAiS (Partial Risk Adjustment in Surgery)