Play in a pandemic: Q&A with play worker Claudia
11/06/2020
Claudia is a play worker on Hedgehog and Bumblebee wards, one of the amazing front line team bringing play to the patients of GOSH during the current crisis. We spoke to her about her experiences.
What challenges has COVID-19 and social distancing created for you and the Play team?
For me, it's been hard. Some families are fearful of people coming into their children's rooms due to infection risk, so play gets knocked off the priority list sometimes. I try to provide activities for children to do in the room with their one carer and usually because we know them well it's easier to design something they like. I feel worried that the child or young person is missing our input as I've been usually seeing them every day. I try to maintain contact by waving through the window and letting them know I'm still here.
What have been your solutions as a team? How have you changed what you're doing every day?
We're now wearing masks and aprons for every patient. It's so important to keep everyone safe with these precautions. We have prepared activity packs to be given to the children because we had to close all the play rooms to support people to socially distance. Closing the playrooms has meant that there isn't an alternative space to see other children in and it's harder for children to freely choose their play materials. Children are able to ask me for toys they know that we have in the playroom. It's so important to make sure that children still know that they have choice and can influence their play experiences. Some colleagues who have been working from home are now offering Zoom play sessions, which is innovative! It's amazing that we have the technology at our fingertips to use to help in every aspect of our lives including play.
The play team recently made a Makaton music video. Tell us about this project – was it fun to take part?
I was quite nervous! I don't know why – my part was simple. I was excited to take part and it was fun. My colleague Ellie is trained as a Makaton teacher and she coordinated us to each do our line of the song and made it really fun. I loved being part of something we were all doing together and we did the last collaborative bit of the song together over a Zoom call!
You can watch the Play team's special Makaton cover of 'We're All In This Together' here.
What's the spirit like among the staff currently in the hospital?
I think we're all hugely proud to be working for the NHS, and to be working together towards a common goal. The whole team are pulling together and it feels positive. Even though this is super hard, I feel like everyone is doing their best. 
How have the children and young people you work with responded to the current crisis? 
Some of the children I work with are not aware of what is going on – their parents might not want to expose them to additional stress and that is their choice. But that isn't true of all children and young people, some of the amazing resources we've pulled together have been very helpful to support and explain to children what the virus is and what it is doing. We've drawn our own virus cells and pictures of 'home' together.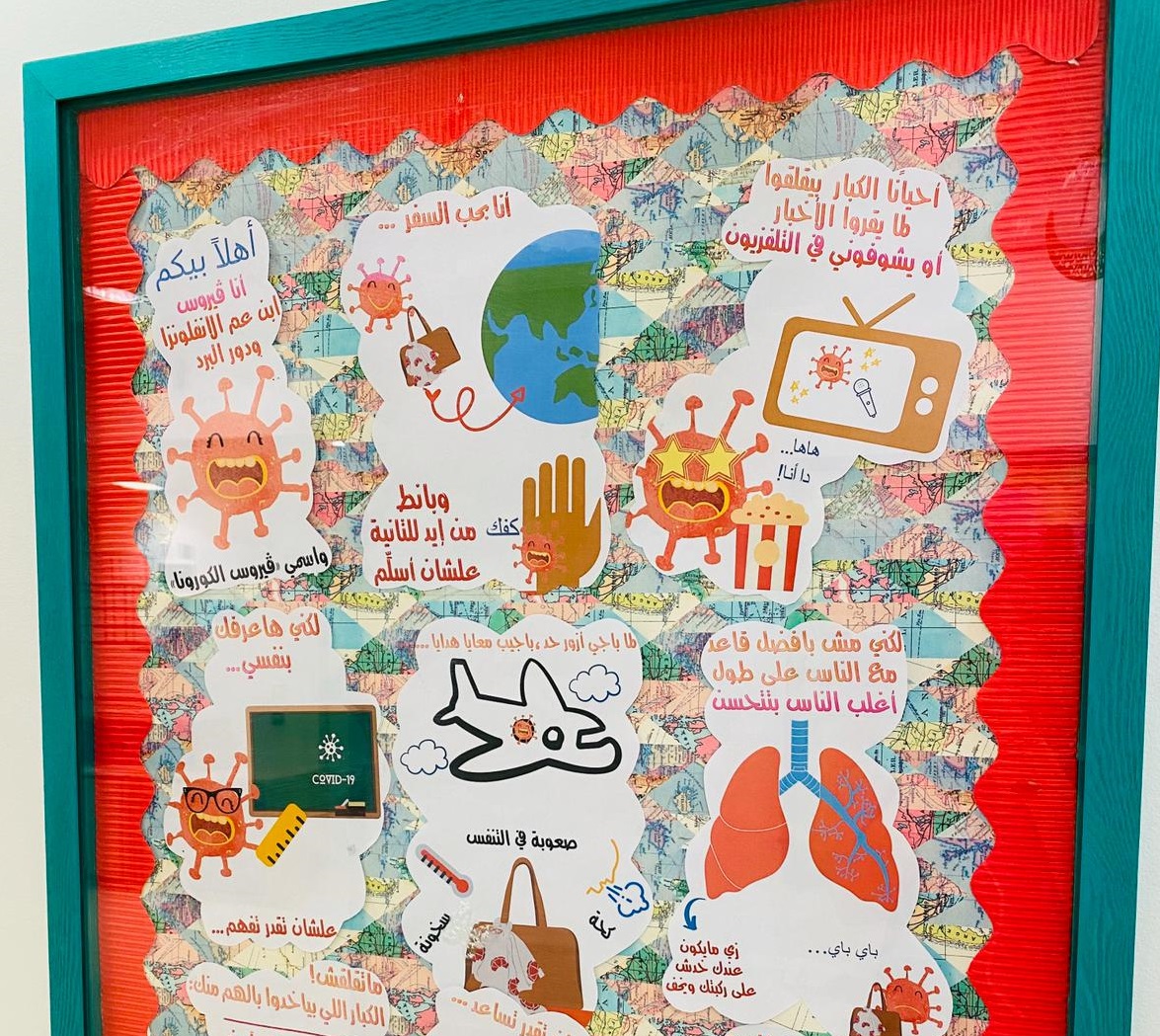 Why did you want to be a Play Worker at GOSH? What's your favourite thing about your job?
I visited the Play team when I was working at the staff nursery and I just thought it was the most beautiful job in the world. I'm from Brazil and at home this hospital play worker role doesn't exist. I think that at a time when children are ill, it can be scary, boring and painful – play can bring the smile back and I love to see the reaction when a child or young person sees the purple or lilac uniform, it's time to play, chat and have fun!