Prof. Burch, expert cardiologist, discusses ground-breaking services for children with heart problems
04/02/2019
Professor Michael Burch from Great Ormond Street Hospital for Children (GOSH) in London discusses ground-breaking trials and services that are being created to help treat children from the Middle East.
Professor Burch is the Head of Cardiology at GOSH and together with a team of 20 cardiologists his department covers all aspects of cardiology, forming the largest paediatric cardiology department in the UK. Here, he discusses some of the most serious heart conditions that effect children in the Middle East and how new services are being developed to help children with these conditions.
According to the Centre for Arab Genomic Studies, Arabs suffer from one of the highest rates of genetic disease in the world. Some 906 genetic disorders have been identified in Arabic people and their descendants with about 200 of these being prevalent in the GCC. The vast majority of rare diseases are either genetic in origin or have a significant genetic component. A number of rare diseases, such as Pompe's Disease – which is part of a group of disorders called inborn errors of metabolism - can also cause cardiac issues. There are also a number of inherited cardiac conditions that children from the Middle East may suffer from that can be potentially deadly without diagnosis and treatment.
Professor Burch explains what an inherited disease is; "it is a disease or condition that is inherited genetically from the family. Not all inherited diseases cause heart failure, but some can be very serious." Professor Burch states, "For instance, an inherited disease called Marfan Syndrome sometimes causes aortic enlargement which can cause sudden death in young people, so it is important to be aware of these conditions as early diagnosis can save lives."
GOSH is widely recognised as the national centre, and one of the leading international centres, for inherited cardiovascular diseases. The department has developed their service to treat different types of cardiomyopathies, which can cause severe heart failure, but they have also focused on causes of sudden death, such as hypertrophic cardiomyopathy and channelopathies, creating services to screen families and holding regular clinics for those with channelopathies. "Sudden cardiac death is the sudden, unexpected loss of life through sudden cardiac arrest. With the survival rate of a sudden cardiac arrest less than 1% worldwide, you may want to have your child screened if they are at risk of inherited cardiac diseases." Professor Burch advises.
"Heart failure is the inability of the heart to cope with the daily needs of a person. In short, it is when your heart is not strong enough to let you lead a normal life." Professor Burch explains, "Advanced heart failure is when, unfortunately, the heart cannot manage any longer and people have to be hospitalised." Professor Burch's department at GOSH is accepted as a world leader in managing heart failure, and his team has set up Britain's only paediatric heart failure clinic. The clinic regularly sees patients from the Middle East suffering from heart failure and continues to pioneer new services and treatments for children around the world suffering from heart failure.
Members of the department are currently involved in several international studies for paediatric drugs for heart failure. The LENA study is looking at a new heart failure drug in the form of a mini-tablet which dissolves instantly on the tongue, removing the difficulty of giving medicine to young children. Next year, GOSH will be one of the main coordinators in a new international paediatric study of a heart failure drug called Entresto. Entresto has been one of the biggest breakthroughs of the past 20 years and this is an exciting new study in bringing this breakthrough to children on an international scale, with the study taking place in areas including America, the Middle East and Europe.
"Our department offers management for advanced heart failure – which is when a child is an inpatient – and we have an expert cardiac surgery team here who are able to implant a new device called a Heartware pump. This device allows children to go home and back to school, essentially leading a relatively normal life, whilst waiting for a transplant. While we can offer the Heartware pump for children in the Middle East unfortunately," Professor Burch continues, "due to strict UK and European laws, we are not able to do heart transplants for any children who are not citizens of the EU. However, there are specialised centres with expert staff in the Middle East and we continue to offer expert advice and support to cardiologists and cardiac surgeons around the world to help improve the cardiac services available for the sickest of children."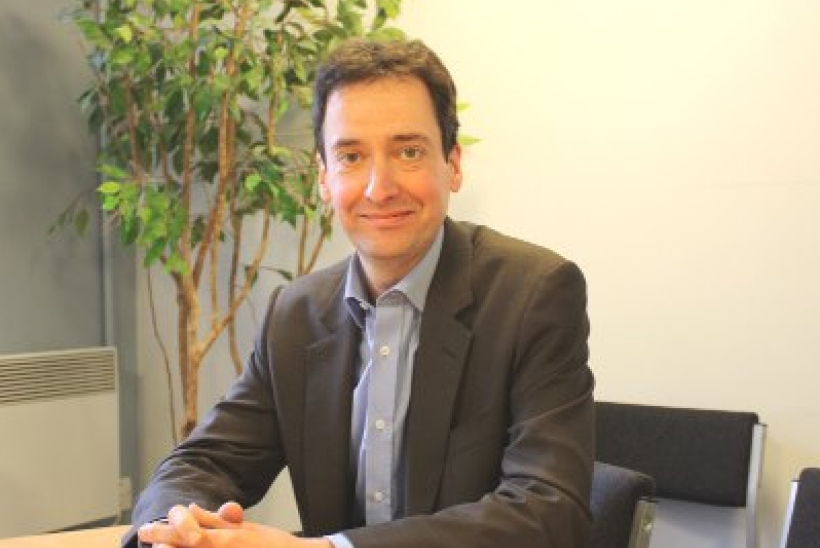 Professor Burch
Professor of Cardiology
Professor Michael Burch was appointed a consultant at GOSH in 2001. He is now the Head of the Cardiology Department and a Professor of Cardiology with University College London.

Until 2015, Professor Burch spent seven years as the Associate Editor and Correspondence Editor of the journal Heart BMJ. He has been a hospital inspector for the Care Quality Commission and a member of NHS BT Cardiothoracic Advisory Group, as well as the Secretary of the British Congenital Cardiovascular Association.

"I am honoured to lead a team of cardiologists that are so committed and dedicated to their patients and who have such high standards. There is no other hospital I would rather work in."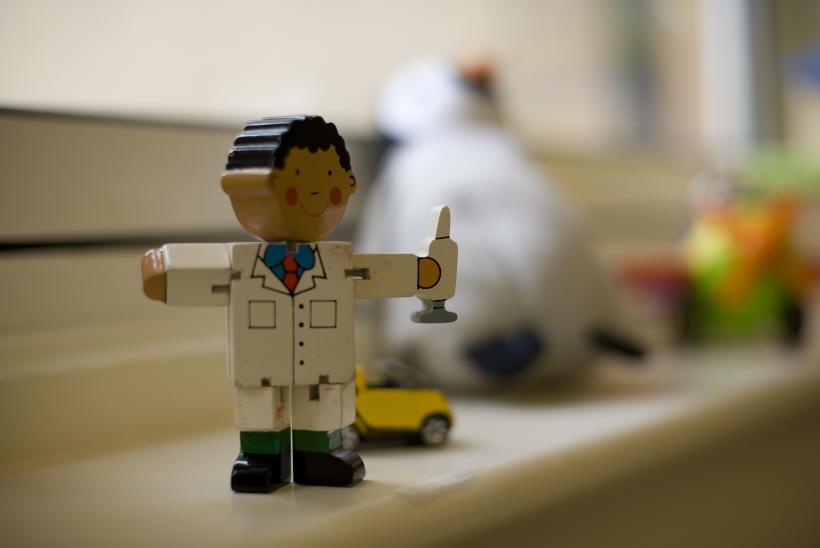 The Cardiology Department
The Cardiology Department provides a complete spectrum of medical and surgical services to children with congenital and acquired heart disease. We aim to provide care for children in a child-friendly environment with internationally established evidence-based standards. The department works in close partnership with the Cardiorespiratory Unit at the hospital, one of the world's largest paediatric cardiovascular and respiratory centres.

The Cardiology service includes: a catheter laboratory, an electrophysiology (EP) service, diagnostic EP, interventional EP. Our inherited cardiovascular disease service includes a hypertrophic cardiomyopathy (HOCM) service and Sudden Arrhythmia Service (SAS).