World-leading expert answers questions about difficult-to-treat and recurrent childhood neuroblastoma
27/09/2021
Neuroblastoma is a rare type of cancer that mostly affects babies and young children. It affects around 100 children each year in the UK and is most common in children under the age of 5. It begins in the abdomen, usually in the adrenal glands – hormone-producing glands above the kidneys, or in the nerve tissue that runs alongside the spinal cord in the neck, chest, tummy or pelvis. It can spread to other organs, such as the bone marrow, bone, lymph nodes, liver and skin.
Dr Giuseppe Barone is a Consultant Paediatric Oncologist with a special interest in neuroblastoma and new drug development. He has been the clinical lead for neuroblastoma at Great Ormond Street Hospital (GOSH) since July 2016. Here he answers some questions about difficult-to-treat and recurrent childhood neuroblastoma and what parents may need to know about if their child affected by neuroblastoma.
1. What percentage of neuroblastoma patients relapse?
Around 50% with high-risk neuroblastoma relapse during and after treatment. The majority of children with neuroblastoma in fact relapse or progress during treatment. The chances of relapsing reduce as the patient continues on the treatment especially if the child responds well and the treatment is given in a timely manner. A patient who finishes the whole treatment for high-risk neuroblastoma and does not relapse has a chance of surviving long term of 88%, meaning that the chance of relapsing is only 12%.
2. What factors can affect relapse?
There are several studies showing that patients with bone marrow involvement, MYCN amplification, metastatic disease, high level of LDH and ferritin have higher chances of relapse. Nevertheless, the only modifiable parameter is the intensity of treatment. The more timely the treatment is the lower is the chance of the tumour to relapse.
3. Are there any methods or medication to prevent relapse?
It is not known if medications reduce the chances of relapse. DMSO (a prescription medication for treating symptoms of painful bladder syndrome) and Vaccine have shown good survival rates- similar to the figure mentioned above. These studies are done with patients who finished their treatment in complete remission and therefore already have a very good chance of surviving long term.
4. For treating locoregional recurrence, what kind of treatment options are better? When choosing between radiotherapy and chemotherapy, which would have a higher possibility to relapse?
It really depends on the risk of the tumour (high risk, low or intermediate risk) and if the patient has had already surgery and/or Radiotherapy. Re-irradiation is not recommended. If the tumour has not been previously irradiated, then Radiotherapy is a valid option. Similarly, if the tumour has never been resected then a surgical intervention is recommended. If the tumour has already been resected and/or irradiated then chemotherapy has to be given first and if there is a response then it can be resected and irradiated (if it has not been irradiated before).
5. What kind of treatment options does GOSH offer for treating relapsed neuroblastoma patients?
At GOSH we offer several types of chemotherapy depending upon which treatment was received before. We can administer chemotherapy and immunotherapy as well as a range of experimental treatments should the patient have already received other lines of chemotherapy. Surgery, Radiotherapy and MIBG are also options offered at GOSH. For more information, please check this page.
6. Is Tretinoin a common medicine you will use for neuroblastoma patients? If yes, at what stage and circumstances will you consider using this medicine?
Cis retinoic acid (as supposed to All trans-retinoic acid or Tretinoin) is used in neuroblastoma. This is given as maintenance treatment during immunotherapy with anti GD2 during the last 7 months of treatment for high-risk neuroblastoma.
7. Currently apart from GD2, is there any other targeted medication?
None of the other targets has been proven to work. Although ALK inhibitor can be used for children with ALK mutation or amplification, Aurora kinase A inhibitor and BCL-2 inhibitor are currently being studied in phase I trials at GOSH. There are other targets potentially promising against neuroblastoma, but the treatment is being evaluated in selected centres and the results are unknown.
8. If a child had chemotherapy prior to surgery and the result shows that the tumour didn't shrink, what could be the reasons for this? 
It depends. If a child had other sites of disease and those disappeared during treatment, then the fact that the primary tumour did not shrink is not that important. If the primary tumour is the only site of disease the lack of response is not a good sign. Nevertheless, it could be that the tumour is necrotic/calcified/differentiated and that means the tumour has responded, just not in the way of shrinkage. Surgical resection and histology will help to understand the prognosis.
9. What kind of neuroblastoma patients would you consider for BMT?
Patients with High-risk neuroblastoma (patients with MYCN amplification or with metastatic disease and with age over 12 months of age). Patients with intermediate-risk (localized disease and over 18 months of age with no MYCN amplification), also warrant BMT. Patients with metastatic disease and younger than 12 months of age only if they relapse.
10. What kind of neuroblastoma patients would you consider for Radiotherapy?
Radiotherapy is indicated for patients with high-risk neuroblastoma (metastatic disease over 12 months of age or any patients with MYCN amplification) or intermediate risk with localized disease and age above 18 months.
11. Would 11q chromosome missing affect prognosis? If yes, how severe?
This is an adverse prognostic factor for children with low/intermediate-risk neuroblastoma. Children in this category that have the 11q LOH have to be treated more intensively compared to children without it. The treatment depends on other factors too such as histology, age and stage. In the high-risk group, 11q LOH does not change the prognosis.
12. How is the prognosis after MYCN gene amplification?
MYCN amplification is a poor prognostic factor. All patients with MYCN amplification independent of stage and age are at high risk. The prognosis at diagnosis as mentioned before is 50%.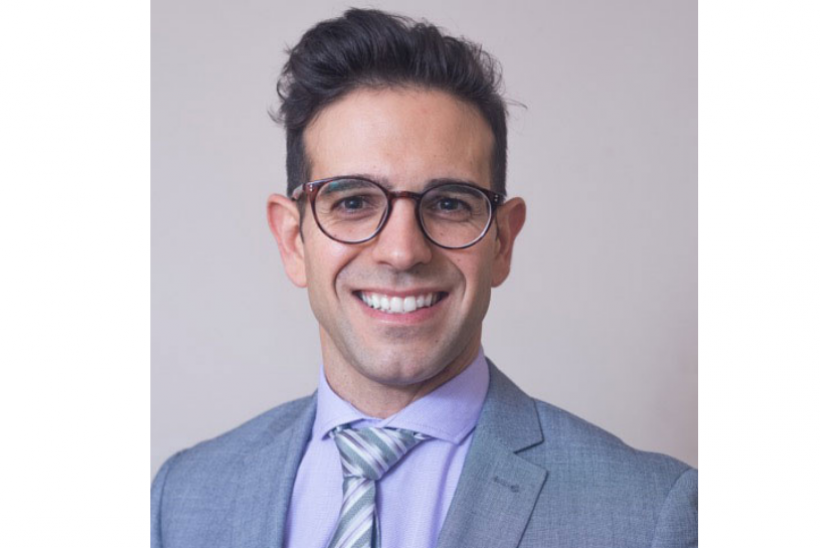 Dr Giuseppe Barone
Paediatric Oncologist
Dr Giuseppe Barone is a Consultant Paediatric Oncologist with a special interest in neuroblastoma and new drug development. He has been the clinical lead for neuroblastoma at Great Ormond Street Hospital since July 2016. He had previously worked at the National Cancer Institute in Bethesda (US) in the Cancer Treatment Evaluation Program and at the Royal Marsden Hospital/Institute of Cancer Research in London (UK)

Dr Barone obtained a Wellcome Trust funded PhD working at The Institute of the Cancer Research/University of London. His research evaluated aspects of the biology of neuroblastoma and experimented with novel drugs active in this disease.