GOSH Multidisciplinary Webinars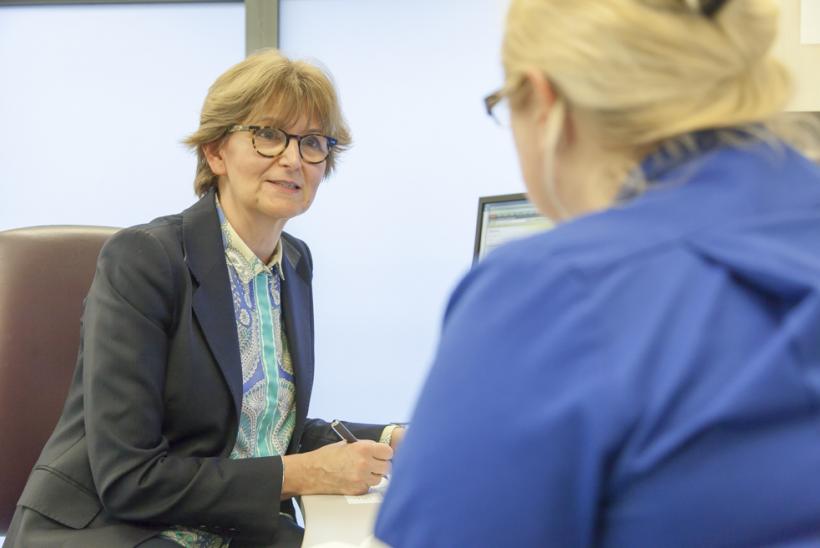 Great Ormond Street Hospital (GOSH) is a globally renowned children's hospital, championing innovation across more than 60 clinical specialties and providing ground-breaking treatments for the rarest and most complex conditions. Our pioneering research gives hope to children and families around the world. 
Our expert teams of over 300 world-leading consultants deliver 360-degree, multi-specialty care with the child at the centre. As champions of the highest calibre of paediatric care, our teams are dedicated to quality, integrity and safety.
We are part of Europe's largest academic centre for research and education in children's health and disease. We are committed to achieving the best possible results by consistently measuring outcomes and value against the highest international standards, and our collaborative approach to international partnerships mean we are dedicated to sharing best practice in a transparent and empowering way.
At GOSH, we use a multidisciplinary team (MDT) approach to help care for our patients. All of our 64 specialties and sub-specialties regularly hold MDTs, with between 20-30 clinicians offering expert advice tailored for the individual patient. The MDT approach is an effective and efficient way for staff to gain a holistic view of the child and family. The approach allows for regular communication and collaboration between expert clinicians and support services, allowing children to receive the best possible care. 
For more information about our MDT approach, please visit our MDT page.  
We're hosting a series of Multidisciplinary Webinars to share our expertise with colleagues across the world. 
Multidisciplinary Webinars
GOSH Multidisciplinary Seminars
CAR T-Cell Therapy for Children: A multidisciplinary approach  
Tuesday 23rd March 2021
10:30 – 12:00 (GMT) 14:30– 16:00 (EST)
Great Ormond Street Hospital (GOSH) became the first NHS hospital in the UK to treat a paediatric patient successfully using Kymriah, a type of CAR T-cell therapy. Join the expert multidisciplinary team who treat international paediatric patients with relapsed ALL using Kymriah as they present on; Relapsed ALL, when and how to refer for CAR T-cell therapy, and the patient pathway from referral to follow up.  
In CAR T-cell therapy, immune cells (T-cells) are engineered to contain a molecule called a chimeric antigen receptor (CAR) on their surface which can specifically recognise cancerous cells. Kymriah is a type of CAR T therapy which modifies a patient's immune system cells, known as T-cells, to attack the cancer cells.
ALL affects around 400 children a year in the UK and, while most patients are curable with standard treatments like chemotherapy and transplant, in some patients the disease relapses despite maximal treatment. CAR T-cells have shown great promise for relapsed ALL - the most common cause of cancer death in children in the UK.
Our speakers are Dr Sara Ghorashian, Consultant Paediatric Haematologist and Susan Farish, CAR T Nurse Specialist.
Dr Ghorashian's presentation topics:
What CAR T-cell therapy is

When and how it should be used for paediatric patients with relapsed ALL     

The multidisciplinary care of children requiring CAR T-cell therapy
Susan Farish's presentation topics:
Patient pathway from referral to follow up

Specific CAR T side effects during Admission

Ambulatory CAR T; new ways in treating patients for better quality of Life
A live Q&A with the team will follow the presentations.
Dr Sara Ghorashian, Consultant Paediatric Haematologist and Honorary Senior Lecturer
Dr Ghorashian qualified from Oxford University and obtained a PhD at University College London (UCL) in the use of gene-engineered T-cells for cancer immunotherapy. Her post-doctoral studies at the UCL Great Ormond Street Institute of Child Health involved translation of CD19CAR T cells as therapy for childhood acute lymphoblastic leukaemia (ALL) from bench to bedside.
Dr Ghorashian has clinical interests in paediatric malignant haematology and leads on cell therapy and research within the department. She is a co-investigator on two CAR T-cell studies for ALL, and is actively involved in implementing new studies to improve outcomes for children with high risk or relapsed haematological malignancies. Dr Ghorashian treated the first NHS paediatric patient to be treated with Kymriah and is part of the world-leading haematology and oncology team at GOSH, which operates as a unified cancer centre with University College Hospital London - forming the largest oncology centre in Europe.
Susan Farish, CAR T Nurse Specialist
Susan is a CAR T specialist Paediatric nurse, who has worked in the Paediatric Haematology/BMT specialty for 18 years. Susan completed a Bachelor of Nursing - Paediatric Nursing in Glasgow in 2002, and started at Glasgow Hospital for Sick Children, the largest BMT unit in Scotland. She then worked in Sydney Children's Hospital (Australia) and King Faisal Hospital (Saudi Arabia), gaining further international experience in this speciality. Susan has been at Great Ormond Street Hospital since 2015, within the Private and International directorate of GOSH.   
Susan was appointed as the CAR T nurse specialist in 2019, and during this time, she has facilitated the implementation of the CAR T ambulatory service at GOSH, and developed pathways for follow up care.
Congenital Hyperinsulinism: A Multidisciplinary Approach  
Monday 24th May 2021
09:00 - 10:30 (BST) 12:00– 13:30 (EST)
Congenital Hyperinsulinism (CHI) is a rare but serious condition which usually occurs soon after birth, with an estimated incidence of one in every 40,000. It causes low glucose levels in the blood, causing floppiness, poor feeding, lethargy, seizures and even cardiac arrests if not treated promptly. In CHI there is inappropriate and unregulated secretion of insulin from the beta-cells of the pancreas.
The Congenital Hyperinsulinism service at Great Ormond Street Hospital (GOSH) is a highly specialised service that is recognised internationally in managing Hyperinsulinaemic hypoglycaemia.
The multi-disciplinary team includes doctors, hyperinsulinism specialist nurses, dietitians, speech and language therapists, psychologists, radiologists, surgeons, histopathologists and biochemists.
Speakers & Topics:
Introduction
By Prof. Mehul Dattani, Specialty Lead for Endocrinology at GOSH
CHI Diagnosis, Types, Treatment, Imaging
By Dr Antonia Dastamani, Consultant of Paediatric Endocrinology, Lead of the Hyperinsulinism service at GOSH
CHI Genetics
By Sarah Flanaghan, Associate Professor in Genomic Medicine and Sir Henry Dale Research Fellow, University of Exeter Medical School
CHI Pancreatic Surgery
By Prof. Paolo De Coppi, Consultant Paediatric Surgeon at GOSH, and Head of Stem Cells and Regenerative Medicine at the UCL Institute of Child Health in London
CHI Dietary management
By Ms Annaruby Cunjamalay Senior Specialist Dietician at GOSH
CHI Nursing Care
By Mrs Clare Gibert, Hypoglycaemia Nurse Specialist at GOSH
A live Q&A with the team will follow the presentations.