About the NIHR GOSH Biomedical Research Centre (BRC)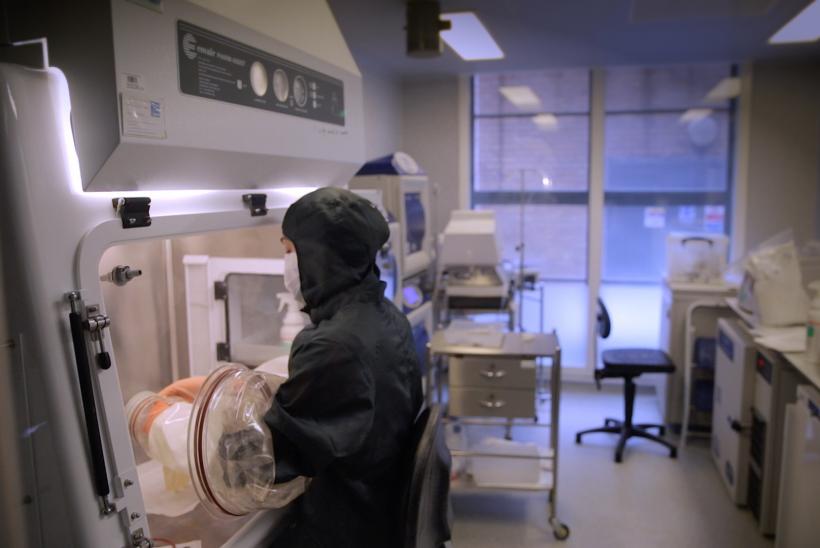 The NIHR Great Ormond Street Hospital Biomedical Research Centre (BRC) supports medical research for children and young people at Great Ormond Street Hospital (GOSH) and the UCL Institute of Child Health (ICH).
GOSH and the ICH were first awarded BRC status by the National Institute for Health Research (NIHR) in 2007. In 2016, the GOSH BRC secured £37 million to take it into its third term, which will run from April 2017 to March 2022.
The funding enables basic scientific discoveries made in laboratories to be translated into 'first in man' or 'first in child' clinical studies. Our research aims to accelerate discoveries into the basis of childhood rare diseases and to develop new diagnostics, imaging techniques and treatments, including cellular and gene therapies.
The BRC is ideally positioned to deliver this, as GOSH is the largest recipient of nationally commissioned NHS services in the UK.
Over this five-year funding period, we will be investing over £35 million into our research programmes. These include the Centre for Translational Genomics (GOSgene), the Gene and Cell Therapy Facility and the Translational Biomarker Discovery Unit.
Research themes
Between 2017 and 2022, the GOSH BRC will focus on four key research themes.
Gene, stem and cellular therapies
This will build on the work during the previous term of funding, aiming to refine, advance and expand our state-of-the-art infrastructure to enable the delivery of new gene and cell therapies into the NHS. This will include investment in our manufacturing, regulatory and trials expertise to offer treatments to a wider range of diseases.
Genomics and systems medicine
This theme aims to exploit the established technologies, teams and infrastructure of the current BRC to further develop personalised medicine for the NHS. This theme will enable rapid translation of genomics for patient benefit. Development in this area will be underpinned by investments into bioinformatics, infrastructure and integration with large patient databases.
Novel therapies and their translation into childhood diseases
We aim to initiate and conduct high quality clinical trials in our rare disease population. We will ensure that our cohorts of rare disease patients are 'trial ready' through improving deep phenotyping of these patients. Through exploiting our advances in understanding the molecular basis of these rare diseases, we will identify novel therapeutic targets for diseases which currently are not accessible to experimental therapies.
Advanced treatments for structural malformation and tissue damage
This is a new theme for the 2017–2022 GOSH BRC. It aims to pioneer advanced treatments, such as regenerative medicine, and develop new devices to provide therapeutic options for children with congenital malformations and tissue damage. This theme will invest in translational platforms including stem cell bioengineering and an iPSC core platform to build capacity and to initiate first-in-child UK trials. Examples of work in this theme include stem cell repair of the retina, development of novel devices to transform craniofacial surgery, and stem cell-engineered organs for trachea, oesophagus, small intestine and bladder.
Cross-cutting themes
Work across these four Themes will be supported and underpinned by four cross-cutting themes
GOSH rare disease cohorts
This theme recognises the unique nature of our patient population and aims to carefully define cohorts of patients to maximise health informatics data and sample collection, and better inform novel diagnostics and therapeutic interventions.
BRC experimental medicine academy
The BRC will continue to invest in training and education for both non-clinical and clinical professionals including medics and allied health professionals. This will include specific experimental training posts as well as the formation of an interdisciplinary Junior Faculty group who will work with the Senior Management team.
Clinical Research Facility (CRF) high-end inpatient trials
BRC funding for the CRF will move to support high intensity, early-phase clinical trials which require inpatient or intensive care accommodation. Support will be in the form of a team consisting of an Advanced Nurse Practitioner and research nurses.
Translation research and enterprise accelerator
We aim to accelerate partnerships through initiatives such as support in intellectual property (IP) protection, trial design, 'match making' with industrial partners and facilitating licencing agreements.