Pioneering transplant saves baby Daniel's life
A beautiful baby boy with a rare condition
Is there a greater fear than your child undergoing continual suffering? And is there no greater gift than someone saving them? Stela Pirvu probably ponders over these questions as she recounts the time she brought her son Daniel to Professor Graham Davies and his team from Great Ormond Street Hospital (GOSH), for a pioneering thymus transplant. Daniel Pirvu was diagnosed in early life with complete DiGeorge Syndrome a condition with many complications including immunodeficiency, defects of the heart, thymus and parathyroid glands as well as abnormalities of the palate.
Fighting for life
Daniel presented with a range of conditions that led doctors to conclude he had Complete DiGeorge Syndrome with a complete absence of the thymus gland. This essentially meant he had an extremely poor immune system and was vulnerable to many dangerous infections. In fact at one point, Daniel was so ill that his internal organs began to fail and doctors were reserved about his chances of survival. "The life expectancy of children with Complete DiGeorge Syndrome is typically less than two years." Stela, his mother, explains "When he was first diagnosed I just couldn't help but cry. The fear of the unknown was at times unbearable."  All doctors would offer was an unrelated bone marrow transplant – a procedure never before performed  for a primary immunodeficiency in Romania.
 At this point, Stela had described her son's chances of survival as "extremely low to zero". A doctor suggested a thymus transplant to Stela but unfortunately such a transplant was only available at two hospitals in the world, GOSH in London and Duke University in North Carolina, USA. These seemed inaccessible to Daniel. Luckily Daniel was able to come to GOSH when he was 16 months old after his mother conducted extensive research into thymus transplants, and found Dr Louise Markert from Duke University who put her in touch with Professor Davies.
A pioneering transplant at GOSH
Prof Davies was conducting research into thymus transplants for children with DiGeorge Syndrome at GOSH at the time, and immediately identified the urgency of a transplant for Daniel. "The thymus gland is a 'school' for the immune system" he explains, "through the thymus gland the immune system develops and is 'taught' how to recognise and attack invading germs but not the body's own cells." The procedure for the transplant was a long process which involved cultivating slivers of the thymus in a laboratory for a number of weeks and then placing them into Daniel's thigh muscles. "The recovery of the immune system after a thymus transplant is slow," Professor Davies continues, "it can take months for it to start working."
Daniel's recovery from the transplant was particularly slow due to complications from a BCG (tuberculosis) inoculation he had been given as a baby. However, his immune system has begun to show signs of improvement and Prof Davies is optimistic about the transplant's long term success. Although Daniel still suffers from the additional complications linked to DiGeorge Syndrome, he has remained stable and free of significant infections since his return home last year. "He is a very active, cheeky and happy little boy. Full of curiosity and life he loves listening to music, interacting with nature and numbers, and loves hugs and cuddles." Stela lovingly says. Now 3 years old, Daniel's future looks bright and his family remains to be hopeful and positive about his future.  
Stela praises the work of Professor Davies and his team. 'I honestly have no words to describe Dr Graham Davies and express his interest.  Of course he is very dedicated to his work and highly professional …but even above that he has an extremely kind and generous heart. To us he is the Doctor that saved Daniel's life, and I cannot think of a way to describe how thankful we are that we had the chance to meet him.'
All about GOSH
Professor Davies asserts that "Children needing thymus transplants are rare. It is a complex procedure that requires highly specialised laboratory facilities. We were fortunate at GOSH, as when we were setting up the programme we had gene and cell therapy programmes which use the same facilities. Without these and the supporting team at GOSH we would not have been able to conduct this research." Prof Davies plans to continue to provide these transplants in the future and hopes to expand it to include those who do not suffer from DiGeorge Syndrome, yet lack thymus function for other reasons. Davies is a consultant paediatric immunologist at Great Ormond Street Hospital and an honorary Professor in Paediatric Immunology at University College London, Institute of Child Health.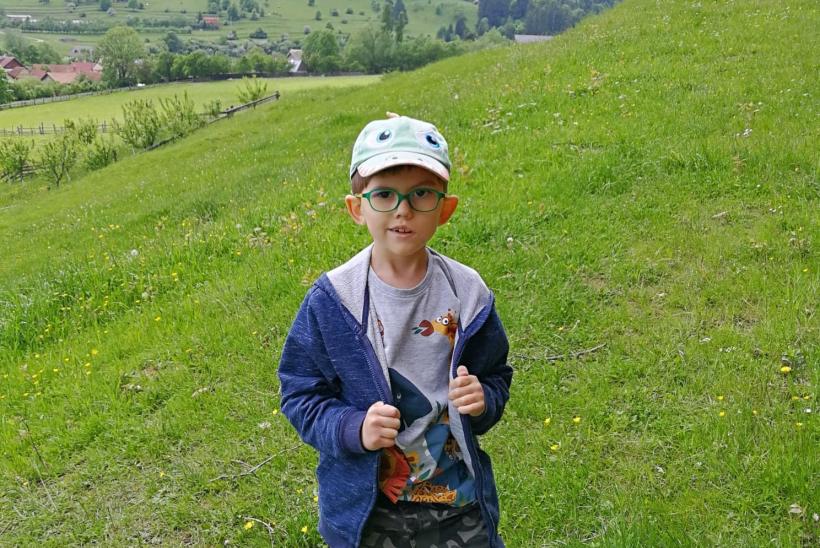 Four year update
Stela Pirvu, Daniel's Mum
Daniel was the 9th patient in Europe who had a thymus transplantation and he is the only one in his country with this diagnosis.

Daniel is going to be 7 years old next month. He grew up to be a very kind, smart and cheerful little boy. He just had his last day of kindergarten and he's going to school in September.

He plays the piano and loves animals and nature. I have never even dared to imagine this day, his last day of kindergarten, because his health was so bad a while ago. He still has some immune and endocrinology issues specific for Complete DiGeorge syndrome, but we can manage these. We are cautious around him and avoid infectious environment, but I think this is something we will always be concerned about. All parents of children with primary immunodeficiency are concerned about not getting their children sick. I'm so grateful that I had a chance to meet other parents in similar situations because I really think of them as my extended family, we understand each other so well.

And I'm extremely grateful to Doctor Graham Davies (and his team in GOSH) because he saved my son's life and his life was so worth saving, like all the other Complete DiGeorge Syndrome babies.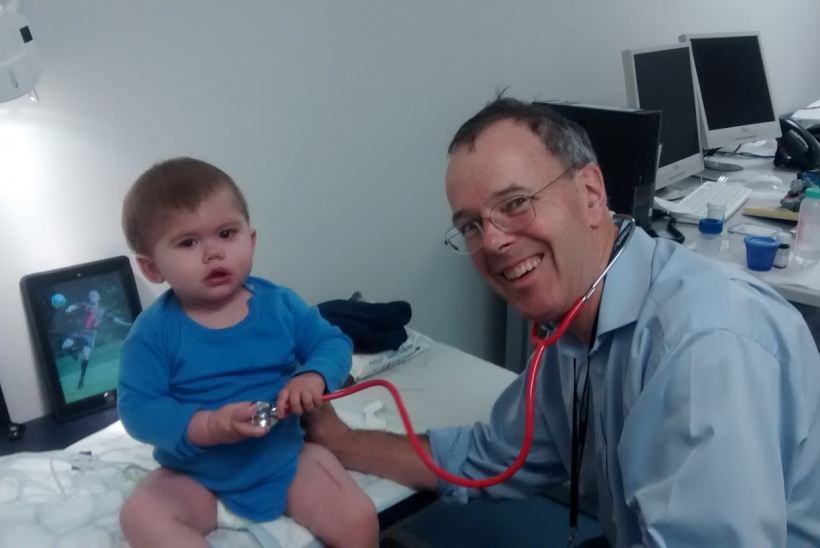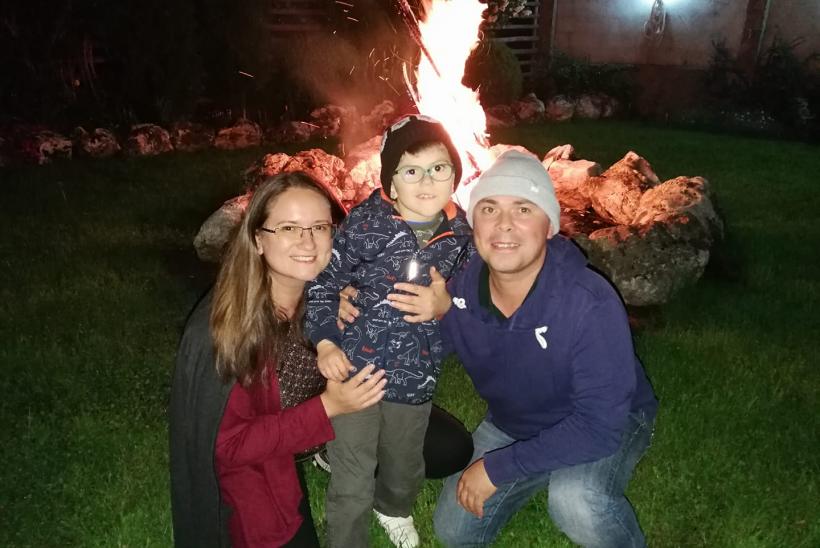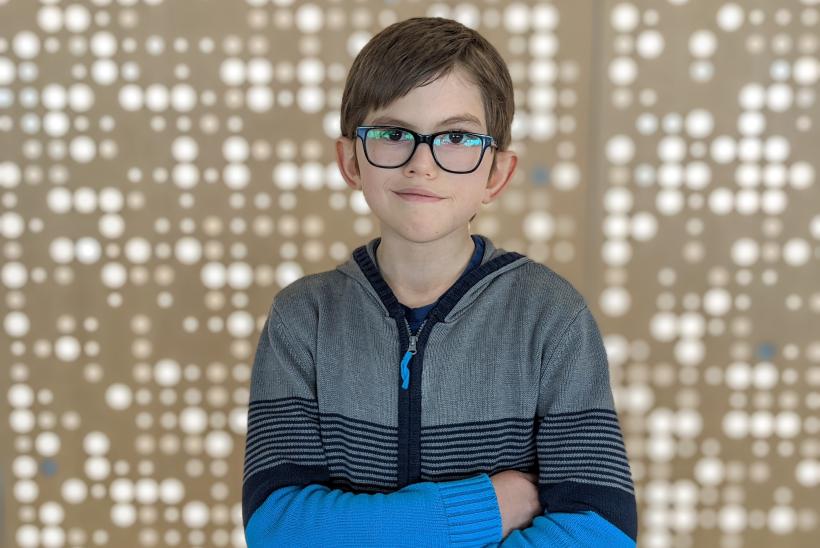 Nine year update
Stela Pirvu, Daniel's Mum
Daniel was the 9th thymus transplantation patient and GOSH has had 60 patients so far from all over the world, mainly in Europe. That number is amazing considering SCID newborn screening is not available at the EU level yet. The Thymus Transplantation programme at GOSH is a success in saving lives and giving children a chance to a normal life, who otherwise would have no chance of survival.

My son, Daniel is a living testimony. Although he still has difficulties with some aspects of his rare disease, like hypoparathyroidism, which can be difficult to manage sometimes, today, almost 9 years after his thymus transplantation, Daniel has a perfectly normal, happy life. He is a very happy, kind, wise boy, he enjoys school, learning, reading, practicing sports, and making new friends. He has a great attitude towards everything he does, pushing his limits and wanting to try new things all the time. He wants to enjoy everything life has to offer.

As one of his teachers said: "He has shown great wisdom in all aspects of his learning. He shows huge amount of aspiration and resilience daily and he is a role model to his classmates and to all adults who were lucky enough to meet and work with him."

Daniel is still being closely monitored by the wonderful Thymus Transplantation team at GOSH. Thank you, Prof Graham Davies, for giving Daniel and all other children like him a chance to enjoy life and for giving all of us a chance to enjoy and be amazed by them!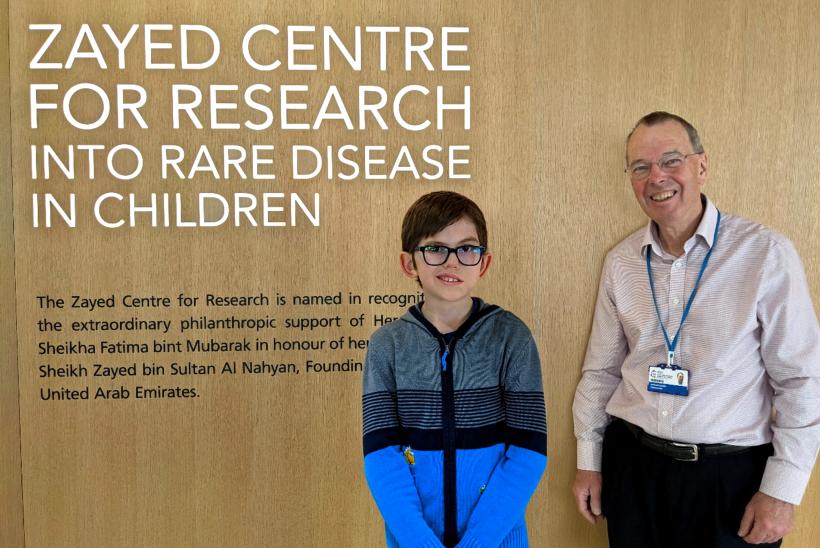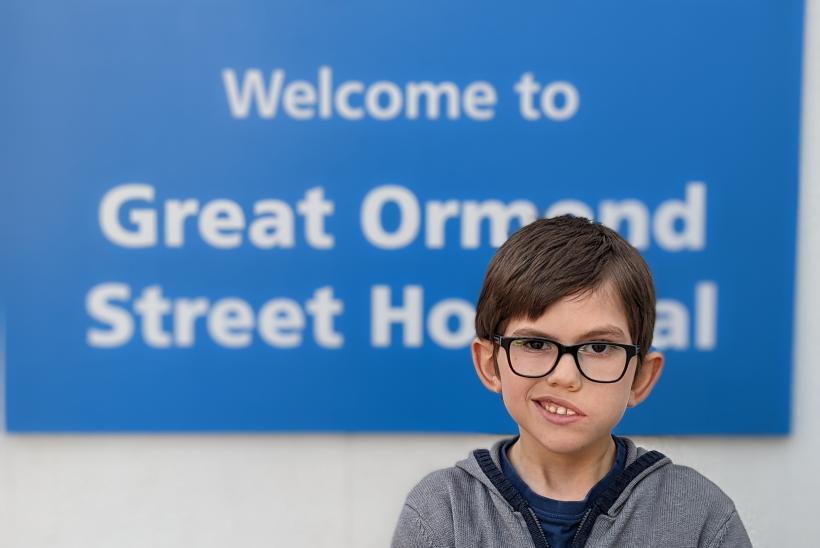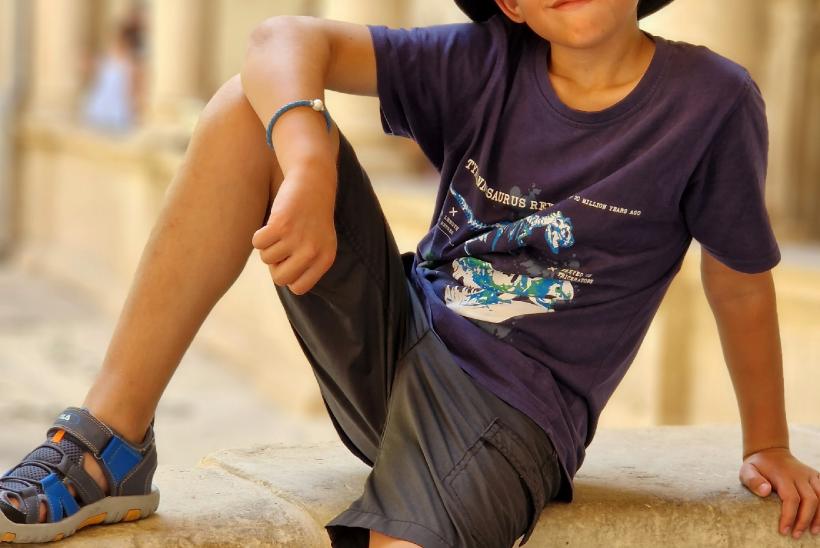 Ten Year update - Celebrating World Organ Donation day 2023
Stela Pirvu, Daniel's Mum
At almost 10 years after his life saving thymus transplantation, Daniel is now an amazing 11 years old boy who simply enjoys life in all its fullness. He loves traveling, trying new things, exploring, he adores animals and his new dream is to become a dolphin trainer after he had an extraordinary experience to swim with dolphins, shown below.

His passions are reading books and playing the piano. Daniel is a big fan of the Harry Potter book series and hopes to visit the Harry Potter Studios one day.

Daniel is under the joint care of the Immunology, Renal, Endocrine, Audiology and Dental teams at Great Ormond Street Hospital and locally by equivalent teams. He continues to require a number of daily medications to manage his hypoparathyroidism and while his immunity is within the lower level of normal limits, he does remain vulnerable to infection and has suffered with recurrent ear infections, requiring several courses of antibiotics, episodes of loss of hearing.
Even if he has a mild hearing loss and would benefit of herring aids, Daniel has an ear for music, especially for piano. He is a talented piano player and he has won second place for the "Musician of the year award", shown below. He was recently invited to play in the school orchestra and he is looking forward to this in September.

Daniel enjoys school very much, he enjoys learning. I can't believe that he is already moving into year 6 at school and considering his options for secondary schools. Not long ago, our worries were that he would never get to experience all this. The thymus transplantation gave him a chance at life that otherwise would not have been possible.

I want to express my deepest gratitude towards all GOSH teams and especially to the Thymus Transplantation team.

Everyday my heart and thankfulness also go towards someone whom we have never met. Daniel got to enjoy everything life has to offer because 10 years ago one mum/dad said "yes" to organ donation. Unlike other organ transplantations, the thymus transplant is very different. The donor is a child under one year of age who needs a heart surgery, but who otherwise is healthy. During heart surgery a part of the thymus is usually removed in order for the surgeon to reach the heart. That part of the tissue is usually discarded. Because one mum/dad said "yes" to organ donation, that part of the tissue wasn't discarded and instead was used for children born with athymia (no thymus), like Daniel, giving them a chance to a normal life. Although we have never met, I want to thank you, dear parent, and I hope that your child is also doing amazing after his/her heart surgery 10 years ago! Your kindness saved my son!

To other parents going through the same journey as us, I want to say that you need to have hope! I know it seems so far away now, but one day you will get to enjoy a relatively normal life with no isolation and less hospital admissions. Just trust the experts at the Thymus Transplantation Programme at GOSH and trust that there will be one parent that says "yes" to organ donation, who will save your child without even knowing you.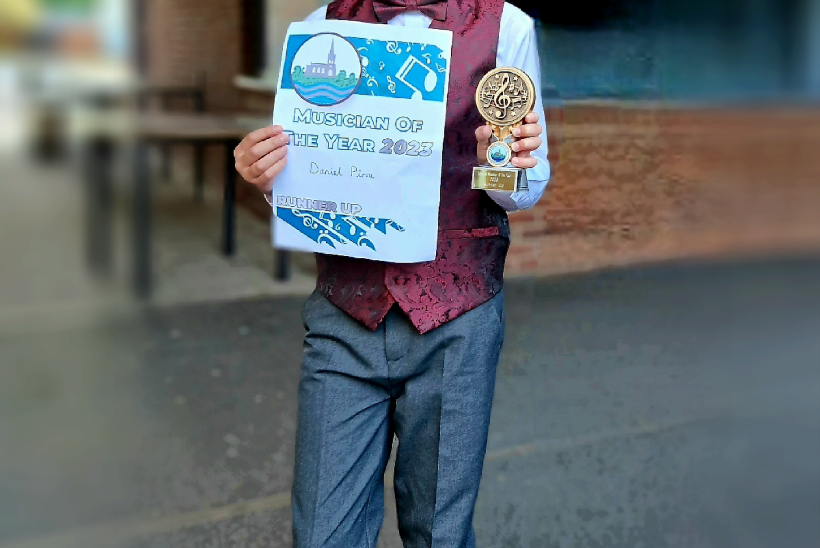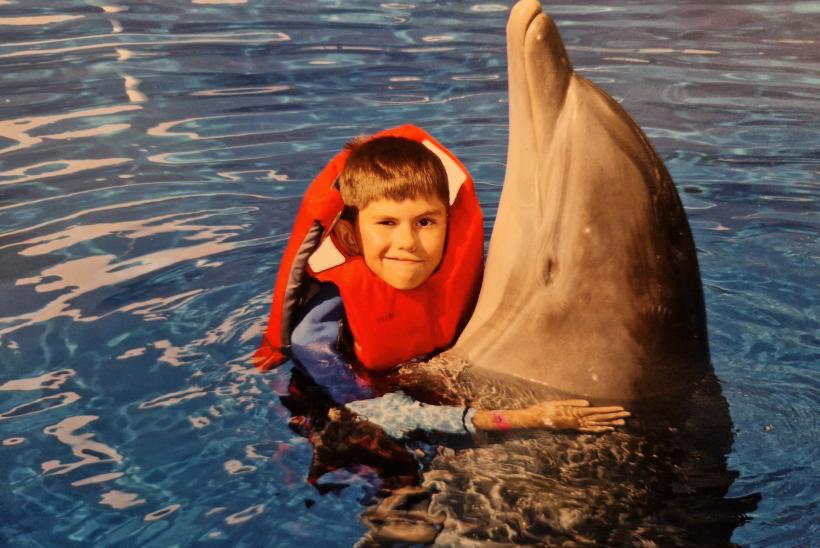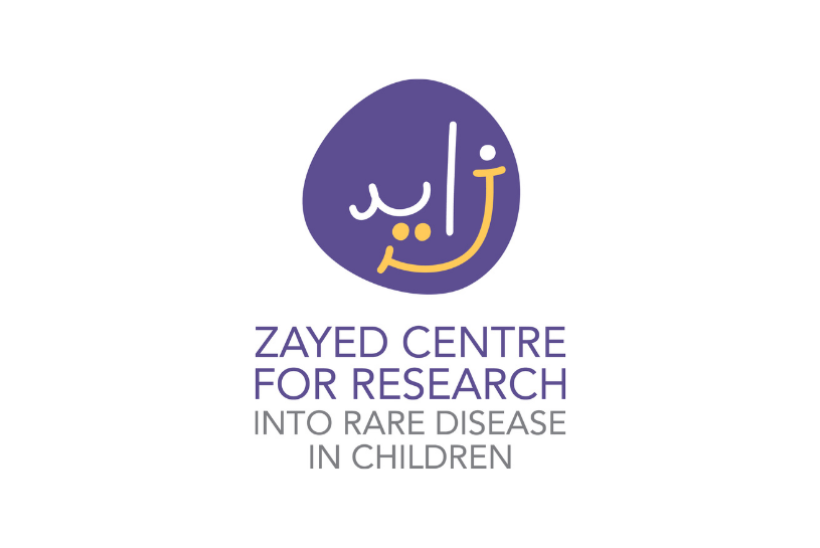 About the The Zayed Centre for Research into Rare Disease in Children
The Zayed Centre for Research is a partnership between Great Ormond Street Hospital, University College London and Great Ormond Street Hospital Children's Charity. It will bring together pioneering research and clinical care under one roof to drive forward new treatments and cures for children with rare and complex diseases.