Meet the GOSH clinicians who are changing lives in Bangladesh
03/05/2018
For the last 18 years, Brian Sommerlad has made annual visits to Dhaka Medical College Hospital in Bangladesh to perform cleft palate repair surgery and train local clinicians in best practice. Over the years some of his Great Ormond Street Hospital (GOSH) colleagues have joined him in Bangladesh, to help with the vital work being done to improve the lives of children born with this condition.
Brian is a plastic surgeon at GOSH, specialising in cleft lip and palate surgery. He is also the chairman of CLEFT, a UK-based charity. One of the charity's main aims is to support cleft teams in several developing countries. Along with CLEFT, Brian and colleagues from GOSH are helping to establish a multidisciplinary team at Dhaka Medical College Hospital, which will not only treat patients in the hospital, but train surgeons and other specialists who will take their skills to other parts of the country.
Brian says: "Although the centre will only deal with a small fraction of the total number of children affected in Bangladesh, the idea is that it'll raise the standard, like a best practice model. As a teaching hospital, there will be generations of surgeons and other clinicians who train there and learn that there's a lot more to treatment than just doing an operation."
In February this year, seven GOSH colleagues, from a variety of specialisations, visited Dhaka. Brijesh Patel, Consultant Orthodontic Surgeon, who has visited the medical college hospital before, says: "On my most recent visit we saw patients for discussions with the wider team, and spent three days teaching a multidisciplinary workshop on how to manage patients throughout their treatment and care."
Marie Pinkstone, Lead Speech and Language Therapist for the North Thames Cleft Service and the Joint Head of Service for GOSH's Speech and Language Therapy department, also visited Dhaka. "Providing clinical care, and teaching in this environment challenges us as clinicians on many levels as we aim to provide high-quality care in the developing world," says Marie.
"Having visited Dhaka many years ago and witnessed the challenges the medical team face in trying to provide cleft care, you realise how important it is as a clinician to share our skills and knowledge and empower others."
Over the last few years, GOSH has offered honorary contracts to staff from Dhaka to come to the hospital and observe our staff and treatments. In 2016, six Dhaka colleagues came to London. Last year, an anaesthetist, an orthodontist and a nurse visited GOSH, and in April the lead cleft surgeon will be visiting the hospital for two weeks.
Ciara McMullin, Matron of Operating Theatres at GOSH, also went on the Dhaka trip earlier this year. "I worked with a nurse who had come to GOSH for a month earlier in the year, and was delighted to go to her department and work alongside her, sharing skills and knowledge," says Ciara.
"It is evident that there are far fewer resources, which are frugally utilised. As a team, you use what is available and become inventive with the resources that you have, while always ensuring that you are providing a safe environment for the patients that are in your care."
It's hoped that GOSH's partnership with Dhaka Medical College Hospital could pave the way for similar collaborations in the future, in other disciplines. Ciara says: "It is always an amazing experience. You challenge and develop yourself, and will always come back to GOSH with new ideas, great experiences to share, and new friendships."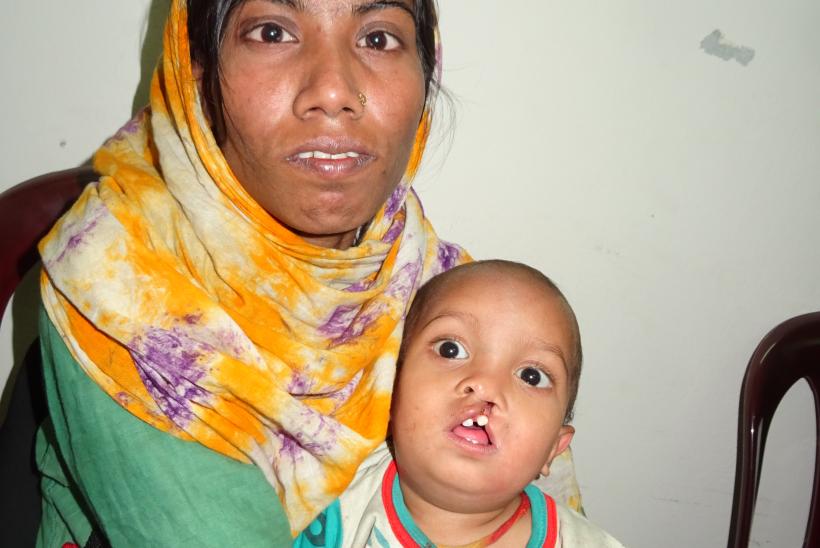 What is a cleft?
One in 700 babies in the UK are born with a cleft. This figure is much higher in Asia and countries in the Far East, like Bangladesh.

In the womb, the upper lip develops from three parts and the palate develops in two halves, which then join in the middle. Clefts happen when they fail to join normally. This can be fixed with surgery but may require ongoing treatment and care.

Many children in Bangladesh will never receive an operation. Even for those infants fortunate
enough to receive one, there is virtually no long term care to ensure that their speech develops
and their teeth grow at a normal rate, or that their hearing is normal. Clefts not only present medical challenges, but confidence issues as the physical symptoms of the condition can cause insecurity.
In developing countries, a child with an unrepaired or badly repaired cleft may not go to school.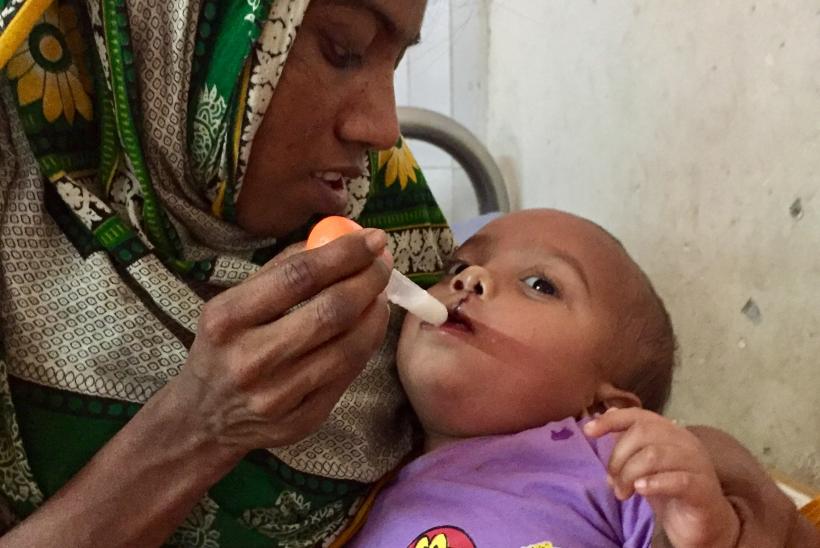 CLEFT
Cleft is a UK based charity that funds research into the unanswered questions regarding cleft lips and palates. They also support cleft lip and palate teams in the developing world by working with them to improve surgery and facilities.

To find out more please visit their website: www.cleft.org.uk