Theatres and imaging services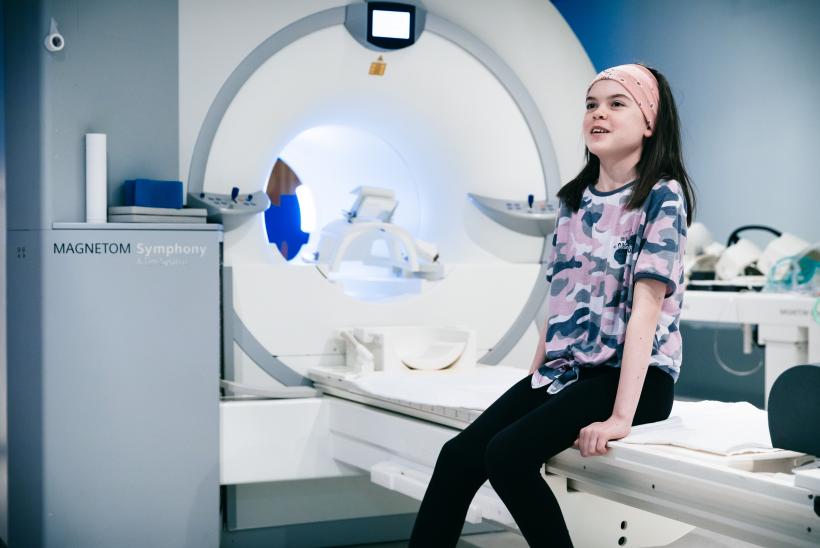 Every year at Great Ormond Street Hospital (GOSH) we perform 19,302 life-changing operations and 96,331 procedures.
Our expert multidisciplinary teams involve doctors, surgeons, anaesthetists and nurses, caring for children in our state-of- the-art facilities.
Facilities for surgery and procedures
Our current facilities include:
14 operating theatres, including three fully integrated theatre allowing the team to provide a more streamlined surgical offering
Cardiac catheter lab, for minimally invasive procedures in the heart
Laser ablation 
We have the largest specialist paediatric intensive care unit (including NICU, PICU and CICU) in Europe 
Surgery facilities for Gamma Knife, a non-invasive treatment for brain lesions. This technology is provided in partnership with University College Hospital (UCH).
Interoperative MRI 
Imaging facilities
The Department of Radiology at GOSH provides a comprehensive range of diagnostic imaging and interventional radiology services using the latest technology.
Our facilities are uniquely set up to cater for the children in our care. Imaging suites are brightly decorated to relieve stress, and if necessary children can have a general anaesthetic for certain investigations.
We perform approximately 57,500 examinations per year and our patients have access to the following tests and treatments: ultrasound, nuclear medicine, computerised tomography (CT), magnetic resonance (MR) imaging, general X-rays, fluoroscopy (X-ray screening) and interventional radiology (IR).
Our facilities include:
Four GE Logiq E9 ultrasound systems (with the latest purchased in June 2016) and one Philips IU22
Two computed radiography (CR) rooms, one digital radiography (DR) suite and four mobile image intensifiers (with the latest installed in 2016)
A 192-slice dual- energy Siemens CT scanner 
Three 1.5T MR scanners (a Siemens Symphony and Siemens Avanto) plus a 3T MR scanner which are used for body and neuro-imaging. The department also has access to a Siemens interventional XMRI 1.5T interventional suite for cardiac research work (funded by the British Heart Foundation)
A Siemens T2 (a double-headed camera with CT capability) and an AnyScanS Flex Single Detector SPECT and a NuclineTM -45. Positron Emission Tomography (PET) is available but performed off site
Coming soon: an interoperative MRI
Our Interventional Radiology (IR) department performs more than 3,000 procedures a year. Guided by ultrasound and other imaging, interventional radiologists are able to diagnose and treat a number of conditions without open surgery.
The Interventional Radiology department currently comprises two full-time bi-plane angiography units (Siemens Artis Zee suite) and one three-quarter time dual plane suite (Toshiba), with two GE Q9 Siemens Antares and Sonosite US machines. The IR suite also has OCT and bronchoscopy equipment.