Meet Ahmed, aka Super A
12/03/2020
Ever since seven-year-old Emirati boy Ahmed arrived at Great Ormond Street Hospital for Children (GOSH) in London, it has been impossible for everyone to not fall in love with him. Described as the most delightful boy you could ever meet, Ahmed spent time as an inpatient in Butterfly Ward with his unbreakable spirit. 
Always having a laugh, Ahmed has joked that his superpower has been making his dad dizzy with his countless shenanigans. This is what inspired the creation of Ahmed's superhero alter ego, Super A.  
Decked out in his bold and dashing red super suit, Super A isn't just making his dad dizzy. Everyone is left dazed and confused whenever Super A flashes by. And if you can still catch a glimpse of him at his top speed, Super A can completely disappear at the touch of a button. With his sturdy rope and high-tech gloves, Super A can scale the tallest of skyscrapers to defeat his foes. 
"Ahmed absolutely loves taking on any persona and being creative, which is fantastic as Superhope has given him the perfect chance to express himself and take his mind off being in a hospital," said Emma Hedges, Haematology and Oncology Trainee Advanced Nurse Practitioner at GOSH. 
"We could not have imagined the scale of this entire process! Ahmed is very excited and we are so glad that he could experience something like this during his treatment journey. This has meant a lot to us," Ahmed's father said.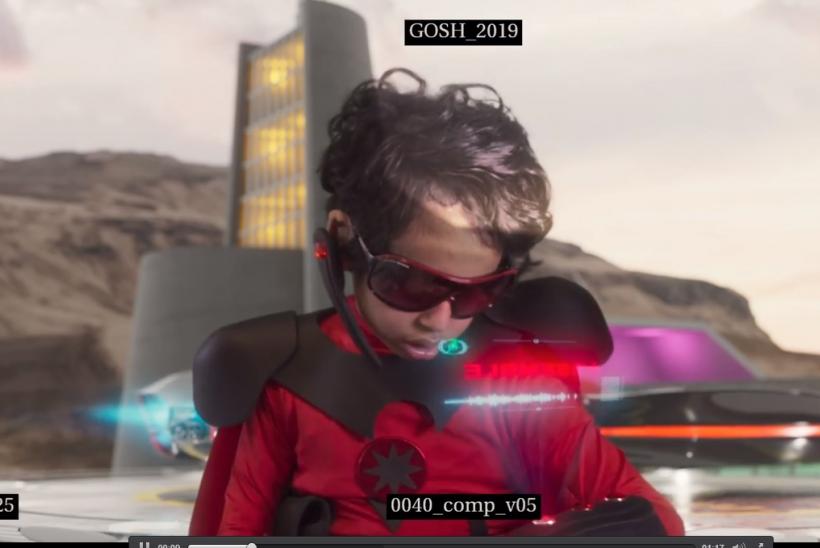 GOSHXSuperhope League
With justice in their hearts and an unwavering spirit to save others, R-Flash, Super A, Cloud Princess, and JA have banded together to join the amazing GOSHxSuperhope league - establishing the dawn of a new superhero age.

By combining R-Flash's lightning speed, Super A's mind-blowing dizzy power, Cloud Princess' unstoppable forces of weather, and JA's sky-high ability, together they form an indestructible power of positivity our planet has yet to discover.

With their unmatched powers and uplifting positive mental attitude, they bring hope and joy to countless children across the globe.