Meet Jassim, aka JA
12/03/2020
Jassim is a courageous and bright five-year-old from Qatar who dreams of flying. Jassim was referred to Great Ormond Street Hospital for Children (GOSH) in London to undergo a bone marrow transplant, which involved a six-week inpatient stay where he received intensive chemotherapy. 
Longing to break free, Jassim has always looked to the sky with hope. His love for flying is only matched by his fondness for nature and its creatures. With this serving as his inspiration, Jassim has burst out of his shell to become JA, master of the skies. Taking the form of an energetic flying squirrel, JA traverses across the wind, quelling any trouble that pops up alongside his trusty squirrel sidekick. Agile as can be, JA also utilises amazing laser shooters with his luminous green gloves to battle all his foes. 
"I nominated Jassim for Superhope as he had to stay in isolation while undergoing treatment, which is very restrictive and lonely. Superhope takes children away from their diagnosis and takes them to a fun, enjoyable place," said Lindsey Young, Bone Marrow Transplant Clinical Nurse Specialist at GOSH.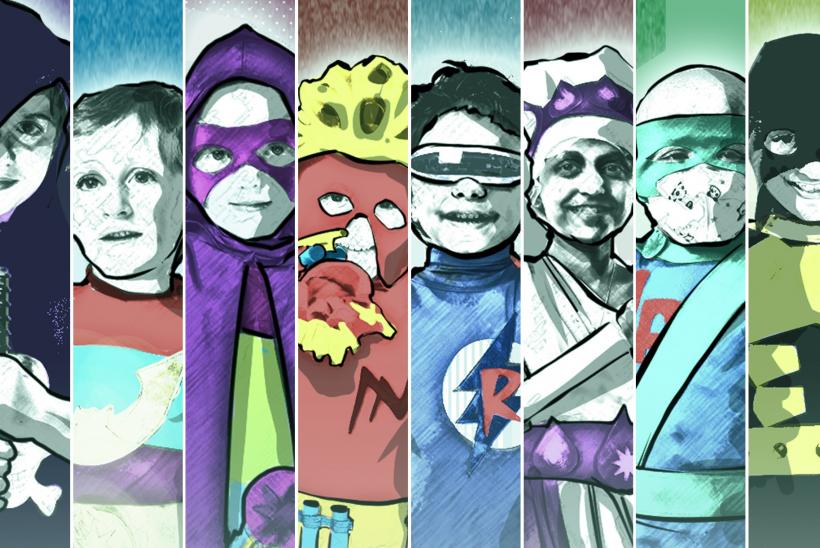 GOSHXSuperhope League
With justice in their hearts and an unwavering spirit to save others, R-Flash, Super A, Cloud Princess, and JA have banded together to join the amazing GOSHxSuperhope league - establishing the dawn of a new superhero age.

By combining R-Flash's lightning speed, Super A's mind-blowing dizzy power, Cloud Princess' unstoppable forces of weather, and JA's sky-high ability, together they form an indestructible power of positivity our planet has yet to discover.

With their unmatched powers and uplifting positive mental attitude, they bring hope and joy to countless children across the globe.